---

Small text in both languages:
In classical English
Translated in Silarg et transcribed in latin script
Translated in Silarg et transcribed in my latin hand writing
Translated in Silarg et transcribed in Argpal script

---
TEXT UPDATED BUT WRITTEN BY ARGSTIL WAJF (Citadel Pen, First of the name) ON TUESDAY, OCTOBER 07th 1997 AROUND 07:00 pm

What my pen wrote
I am Argstil, I'm writing, directed by my master's hand, such is my destiny: transcribing the madness of a human being. But, he uses me well and it's all that matters for me. Perhaps one day I shall be a sacred object too as the Etymological Dictionary of Coptic Language is for him . Even though I will remain just a pen, I'll have had someone who will have loved me. And, as I may survive to him I would be sad to belong to another. Concerning me I always shall be Argstil, the Citadel Conceptor's pen...
Master, friend, you who hold me and care for me, never lose me, I don't want to belong to anyone but you.
Master, friend, I have made a scribe out of you, don't forget it, never, I exist thanks to you...

Argstil Wajf your friend.
---
TECS MAQJ MA SCATH IC 'ARGSTIL WAJF DRI U MAD 07 OCT 1997 WYRS 19:00

Jo stil scyrl oz

Sod Argstil, scod, widj bi u man an jo nep, taw syd jo stin: sro-scihl u xaws an y om. Ma, uzyed aqh iw ej syd pah lee ahpyd to'qh. Pee di y dil sorf y jer ot aqh saj cwaj syd u Coptw Gen Motlig to'bhm. Iv si storf qihp y stil, jornf yhn ci majyhrnf aqh. Ej, cwaj mjorf swidqa yejc sorq tris ana y ytvh. To'qh sorf qehp Argstil, u Argtxepor stil...


Nep, fil, ejs ci zed aqh ej ojc, amt' ajm aqh, cwod on ana y ytvh da'js.
Nep, fil, forl ejs y scrib, blegh on oz, ajm, viwod iw-ic ejs...

Argstil Wajf jee fil.

---
---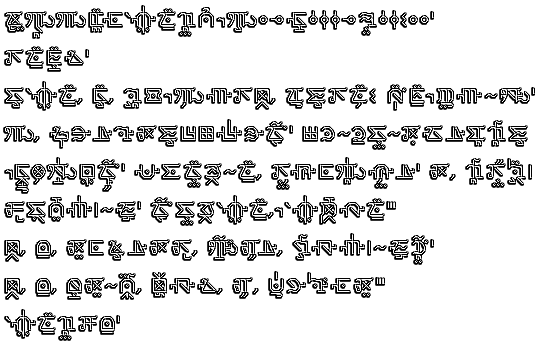 ---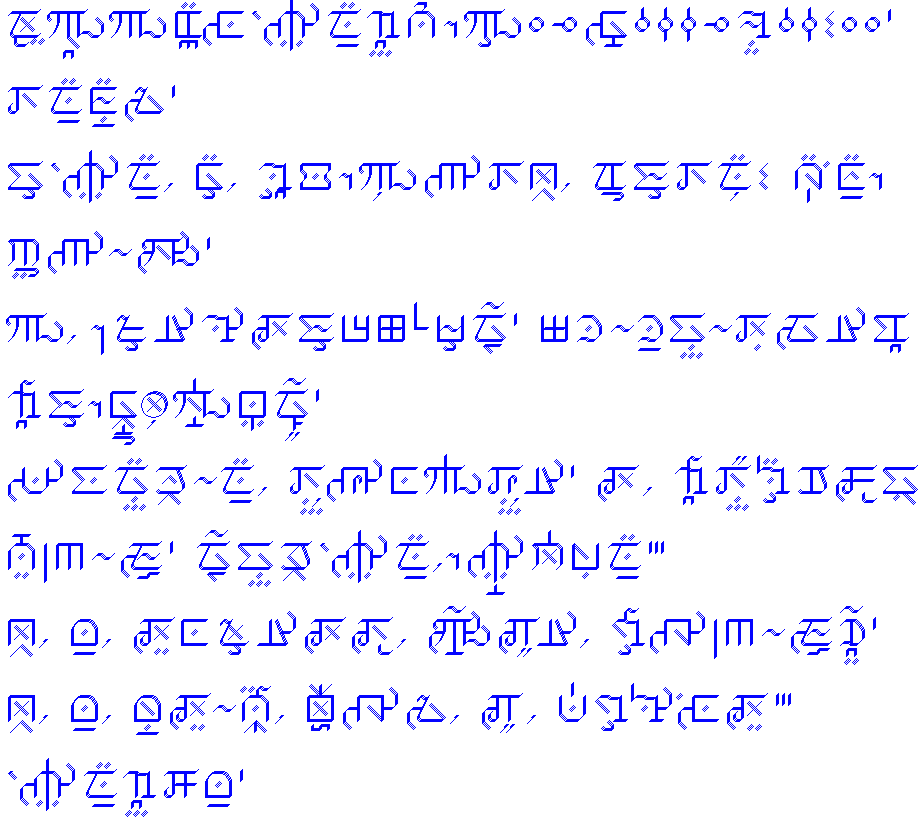 ---