---
Petit texte sous plusieurs aspects:
En anglais classique
Traduit en Silarg et transcrit en écriture latine, Texte AUDIBLE (MP3)
En français classique.
Traduit en Silarg et transcrit en écriture ARGPAL, Texte AUDIBLE (MP3)
Traduit en Silarg et transcrit en écriture ARGCLAW logiciel, Texte AUDIBLE (MP3)
Traduit en Silarg et transcrit en écriture ARGCLAW manuscrit, Texte AUDIBLE (MP3)
---
Dialogue of friends:
- Hi.
- How are you?
- A bit lost.
- Why do you feel bad?
- Life. I don't know what to do...
- Wait, you don't realise still the chance you have. Hear very well what I'm gonna say to you. I know what your situation is. You're always upset for nothing. I'm gonna say you that. I know some guy who has a real problem, him. He's ill. He must take medecine to survive. Yes, to survive. And even if he doesn't stop to, he's not sure to get out of... So your mood... Shake your body... You are very as fit as a fiddle. You see, if you wanna run, you can. If you wanna buy the last song from the charts, you can. If you wanna go to the restaurant, you can. Briefly, you have everything you want, health, money, job... I stop here the list.
The other looks down, breathes a little higher, and after looks up:
- Yes, you're right. I didn't see the things like this. Tonight I'll just go to walk near the sea shore and think about all that, I'm so stupid... By the way, your friend, how is he now?
- He lives his life, so-so, sometimes his moral is good, sometimes not, he says all the time «Today is a won day, and nothing can take it away from me...» But don't worry for him, he knows what are the important things - the day where he will get out of that situation - that's all odds one should want for him - he will be able to say that he knows how much life is worth.
- Well, I also hope he will get out of. Thanks, you always give me good advices. I must go now, I'm already hearing the waves...
- Go and be careful, kid... Bye, and see you soon...
- See you soon too...
- ...
Argor
---
Djal irs fils :

- Aw.
- Hcwa qjed ?
- Pawl amtj.
- Hcwej grajmyd ejs ?
- U wit. Nod jup cwej fihl.
- Wo', releds jee xahns ejt. Scwed im lee djod ejc ahj. Jee mez nod yl. Anded qehp to ihns. Djod ejc oz. Nod y dqen ci jyed y wer dqorp yem. Syed nos. Dyed lihl fars to swidqa. Je, to swidqa. Ej iv si pawyeds, syed on sic ajtxa... Ajl jee muds... Mwegh ew. Sed im gi. Vwed, si cwed cyrsa, ted. Si cwed paca ejc u dyn cahw-phit, ted. Si cwed dqwihl u buf, ted. Brhif, jed pah, u sahnz, u mun, u traw... Pawod u list eqh.
U ytvh takyed u tej, lyed ir zye pnaqh, jam rewfyed yl :
- Je, diced. Vworl on u xogs sih. Qo dqorf qihp prawka tov u qaw ej psjihl ir de pah'z, sod nem cyh... De, ej jee fil, hcwej fikyed ?
- Wityed zye wit , tahn iw da maw, fohj syed moraw, fohj syeds, yem pah lee djyed ew syd « Oq syd y gath dil, ej oz ihns tyd lihl ojc yl… » Ma deqh's nye yem, nyed lee ahpyd. U dil ol dqecyerf do'z - syd pah u mawz tyhd ewca yejc - tyerf djihl di nyed lee u wit walyd.
- Iw, spod dqecyerf do'z aqh saj. Graj, sed qehp y ju cselor. Dod dqihl nal, awdod dqa u fhags...
- Txu' ej caw' ejs, ym... Odh, ej dqu ahj...
- Dqu ahj ejc saj...
- ...
Argor
---
Dialogue entre amis :
- Salut.
- Comment ça va ?
- Un peu perdu.
- C'est quoi qui te chagrine ?
- C'est la vie. Je sais plus quoi faire…
- Attends, tu ne réalises toujours pas ta chance. Écoute bien ce que je vais te dire. Ta situation je la connais. Tu t'inquiètes toujours pour rien. Je vais te dire. Je connais quelqu'un qui lui a un vrai problème. Il est malade. Il doit suivre un traitement pour survivre. Oui, pour survivre. Et encore, même s'il ne l'arrête pas, il n'est pas sûr de s'en sortir. Alors tes humeurs... Bouge-toi. T'es en pleine forme. Tu vois, si tu veux courir, tu peux. Si tu veux te payer le dernier tube, tu peux. Si tu veux manger au resto, tu peux. Bref, t'as tout, la santé, les ronds, le travail. J'arrête là la liste.

L'autre baisse la tête, reprend sa respiration, puis se redresse :
- Ouais, tu as raison. Je voyais pas ça de cette façon. Ce soir je vais simplement aller me balader sur le bord de mer et réfléchir encore à tout ça, je suis vraiment con... Au sujet de ton ami, qu'est-ce qu'il devient ?
- Il vit sa vie, tant bien que mal, il a la pêche parfois oui, parfois non, lui tout ce qu'il se dit c'est « Aujourd'hui c'est un jour de gagné, et ça rien ne pourra me le prendre…» Mais ne t'en fais pas pour lui, il sait ce qui est important. Le jour où il s'en sortira - c'est tout le mal qu'on peut lui souhaiter - il pourra dire qu'il sait ce que vaut la vie.
- Bien, j'espère aussi qu'il s'en sortira. Merci, tu es toujours de bon conseil. Je dois y aller maintenant, j'entends déjà les vagues...
- Allez et fais attention à toi, petit... Salut, et à bientôt...
- À bientôt à toi aussi...
- ...
Argor
---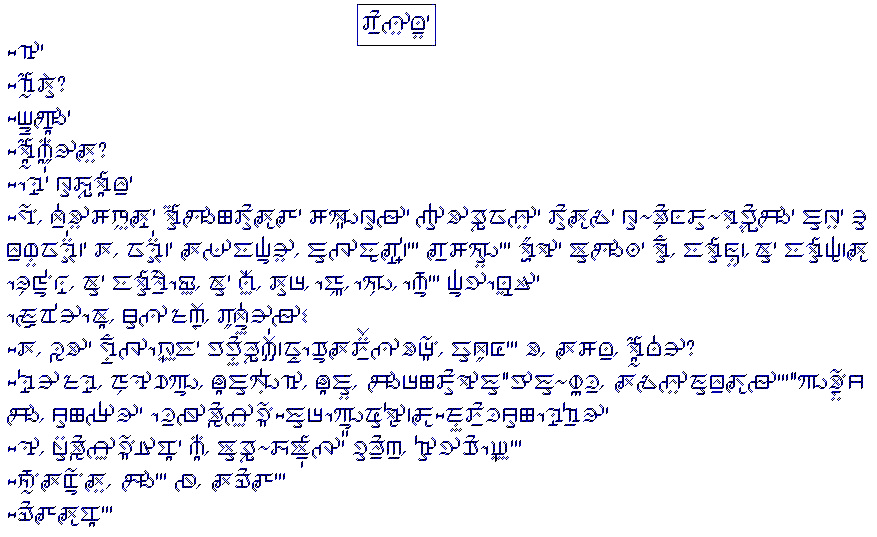 ---

---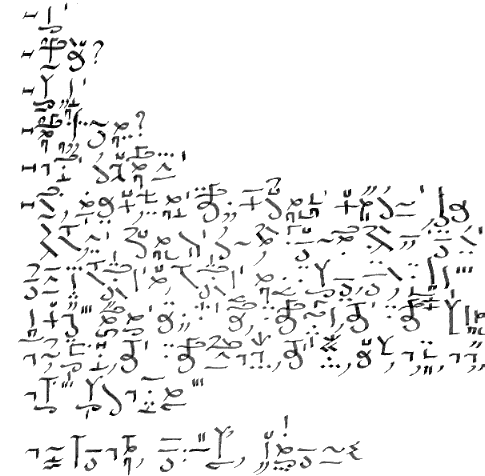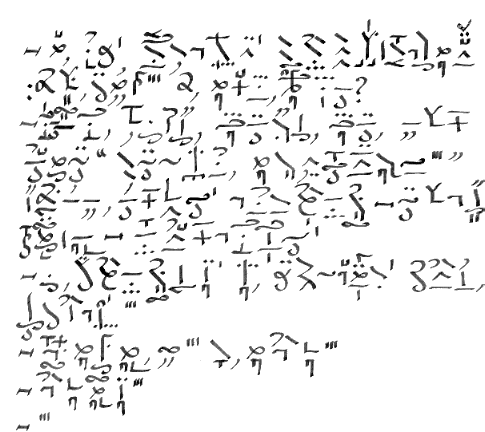 ---